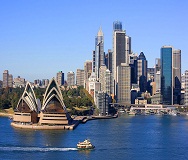 Australia
Australia is the largest island with some of the world's most distinctive and diverse natural environments, with unique wildlife, and spectacular landscapes, including many national parks and World Heritage Areas. You can also climb snow-capped mountains and swim in some of the most pristine water environments on earth.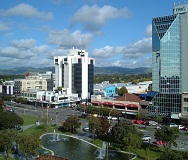 New Zealand
New Zealand is a country of stunning and diverse natural beauty: jagged mountains, rolling pasture land, steep fiords, pristine trout-filled lakes, raging rivers, scenic beaches, and active volcanic zones. New Zealand has 15,000 kilometers of blissfully uncrowded coastline with a diversity all of its own. The West Coast is rugged and untamed with many black-sand beaches, while the East Coast has gentle gold-sand beaches, quiet coves and harbors dotted with islands.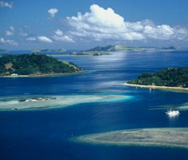 Fiji
Fiji has 333 islands packed with attractions that can be found no where else and offers a unique experiential opportunity for the holidaying visitor. Whether you seek Romance, Relaxation, Cultural Immersion or Cruising the Sea, you'll find fulfillment here. Fiji is famous for the variety of activities like snorkeling over shallow reefs close to shore, diving, which offers a full range of a underwater experiences, riding in a jet boat, trekking in the tropical rain forests, swimming in the crystal clear waters of a rushing river, visiting a traditional village or even a sacred cave?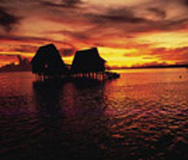 French Polynesia
Sculpted by sky-piercing, moss-green peaks and lined with vivid turquoise lagoons, sultry French Polynesia is a place to take it slow and experience warm, laid-back island chic.French Polynesia is still about as dreamy as reality gets. The trees are still heavy with fruit, the mountains rise as majestically as ever and the lagoons are just as blue.While there are plenty of slim stretches of white-, pink- and black-sand beaches in French Polynesia, they are just pretty springboards into the real draw: the lagoons.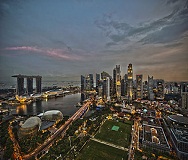 Singapore
Singapore is a bustling cosmopolitan city that offers a world-class living environment, with her landscape populated by high-rise buildings and gardens. One interesting facet you'll discover about Singapore is a ubiquitous collage of cultures, where people of different ethnicities and beliefs coexist. Besides a vibrant multicultural experience, there's more you can discover about Singapore.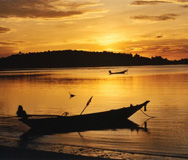 Thailand
Thailand is a wondrous kingdom, featuring Buddhist temples, exotic wildlife, and spectacular islands. Along with a fascinating history and a unique culture that includes delectable Thai food and massage, Thailand features a modern capital city, and friendly people who epitomize Thailand's "land of smiles" reputation.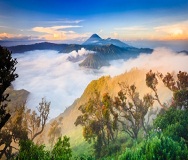 Indonesia
Indonesia still has many unexplored islands with grand mountain views, green rainforests to trek through, rolling waves to surf and deep blue pristine seas to dive in where one can swim with dugongs, dolphins and large mantarays. Then, there is Bali "the world's best island resort" with its enchanting culture, beaches, dynamic dances and music.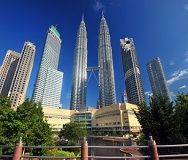 Malaysia
Malaysia - a bubbling, bustling melting-pot of races and religions where Malays, Indians, Chinese and many other ethnic groups live together in peace and harmony.Towering skyscrapers look down upon wooden houses built on stilts while five-star hotels sit just metres away from ancient reefs. Rugged mountains reach dramatically for the sky while their rainforest-clad slopes sweep down to floodplains teeming with forest life. Cool highland hideaways roll down to warm, sandy beaches and rich, humid mangroves.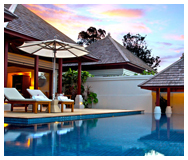 Hong Kong & Regions
Hong Kong: Build a modern city on an ancient civilization, put it at an intersection of cultures, and you get a place that is truly worth exploring. Dive into a festival, hike a mountain trail, catch a show, visit a temple, and explore a walled village. But contrast is never far away. Nor are the outlying islands, quaint villages, sandy beaches and undulating mountain paths. Take a break from the hustle and dazzle to explore the real wild side of Hong Kong! You can never be sure what mysteries will be unlocked during your visit to Mystic Point Hong Kong Disneyland's latest and exclusive attraction.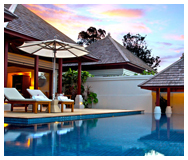 Sri Lanka
Sri Lanka the place where the original soul of Buddhism still flourishes and where nature's beauty remains abundant and unspoilt.Few places in the world can offer the traveler such a remarkable combination of stunning landscapes, pristine beaches, captivating cultural heritage and unique experiences within such a compact location. This is an island of magical proportions, once known as Serendib, Taprobane, the Pearl of the Indian Ocean, and Ceylon. Discover Sri Lanka, The Wonder of Asia!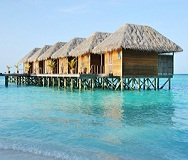 Maldives
Maldives has deep blue seas, turquoise reefs, white sandy beaches and palm trees. While it is the perfect place to sit on a beach and watch a sunset with a cocktail balanced on your hand, it is also a geographical marvel, knowing that there are thousands of fish swimming around the vivid corals just a few feet away from where you sit.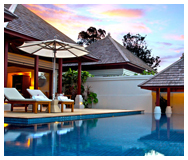 Cambodia
Australia is the largest island with some of the world's most distinctive and diverse natural environments, with unique wildlife, and spectacular landscapes, including many national parks and World Heritage Areas. You can also climb snow-capped mountains and swim in some of the most pristine water environments on earth.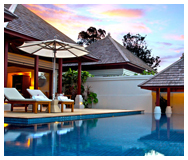 UAE – Dubai
One of the fastest developing cities in the world. Abu Dhabi comprises of international luxurious hotels, never ending shopping malls, extensive entertainment and leisure facilities, along beautiful green streets and parks.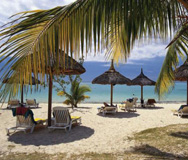 Mauritius
Mauritius, a sparkling crystal in the turquoise waters of the Indian Ocean, will fascinate you. The contrast of colours, cultures and tastes makes the island so charming that the scene is set for an unforgettable holiday. Here, you have the opportunity to experience unparalleled luxury: a level of refinement that is head and shoulders above that on offer in other tropical holiday destinations. Here, you will discover the true meaning of 'beauty' – a realization that will compel you to return to Mauritius' shores time and again.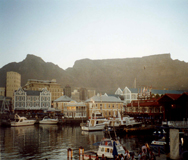 South Africa
South Africa's scenic wonders are legendary. From Table Mountain to God's Window, the mountains, forests, coasts and deserts will feast your eye and lift your spirit. South Africa is the adventure capital of the world. With over 130 adventures and counting, there is something for everyone from mountain walks to shark cage-diving!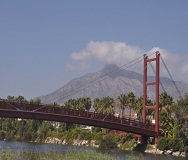 Spain
Travel to Spain and you will find everything, from lush meadows, green valleys, hills and snowy mountains in the Northern regions to almost desert zones in the South. Its beaches are also famous and worth visiting, small and charming creeks in the North and wide white sand beaches on the South and Western parts of the country, without forgetting the exotic black sand beaches of the volcanic Canary Islands.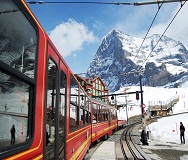 Switzerland
Switzerland is known for its mountains (Alps in south, Jura in northwest) but it also has a central plateau of rolling hills, plains, and large lakes.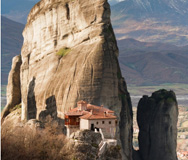 Greece
When visiting various regions in Greece, the tourist has the opportunity- to wander around aesthetic forests or explore national parks that are not only in the mountainous hinterlands of the mainland, but also on certain islands or near rivers and lakes