Leave your HEART in CALIFORNIA
Day 01: Calistoga Ranch Napa Valley
Arrive in SAN FRANCISCO. Upon arrival collect car from the airport and self drive (approx 1hr 45min) to Napa Valley - the birthplace of modern-day Wine Country is famous forregal cabernet sauvignons, château-like wineries and fabulous food, attracting more than four million visitors a year,many planning to wine and dine themselves into a stupor, maybe get a massage, and sleep somewhere swell with fine linens and a pool.. Check in Calistoga Ranch, an Auberge Resort which is tucked into a private canyon in the Upper Napa Valley on a 157-acre site marked by ancient oaks, majestic hills, a rock-hewn stream and private lake. Unwind yourself from the long hours of the journey by taking the 90 mins Traveler's Aromatherapy Remedy which will Clear the mind, relax the muscles and reset your body clock with a tailored blend of therapeutic organic essential oils used to enhance your well being. Overnight Napa Valley.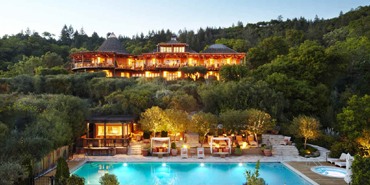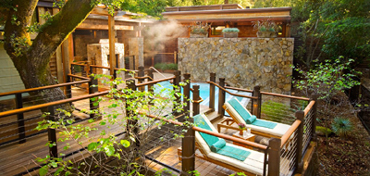 Day 02: Calistoga Ranch Napa Valley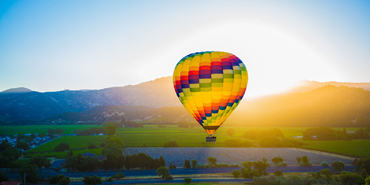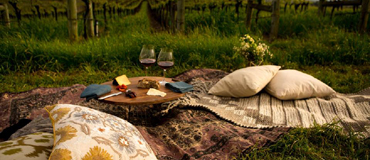 Early morning, proceed for Hot Air Ballooning. The tour begins with a welcome at the pre-dawn check-in with coffee, an assortment of teas and pastries, whole fruit and juice. After a brief pilot orientation you are taken to our launch site. Upon arrival at our launch site you are greeted by a bustle of activity. The hum of the inflator fans, the lively colors of our state-of-the-art balloons and the roar of the burners. Flight is about 1 hour. Tour concludes with a delicious full breakfast buffet and bottomless mimosas from Domaine Chandon. Later, in the afternoon proceed for a Private Picnic in a Vineyard and enjoy vineyard views while sipping delicious wine over lunch as the The weather in the valley is very mild throughout the year, which makes for the perfect al fresco dining experience. Overnight Napa Valley.
Day 03 : Hotel Zetta San Francisco
After breakfast, self drive (approx 1hr 30min) to SAN FRANCISCO - A mosaic of colorful, distinctive neighborhoods, San Francisco is a city of trend-setting high fashion and famous postcard views. Within this seven-byseven-mile metropolis—which perches on a peninsula amid 43 hills—you'll find ethnic enclaves such as the Mission District, leafy parks like the Presidio and Golden Gate, tony residential areas such as Nob Hill, and the gleaming office towers of the Financial District. Upon arrival check in Hotel Zetta which is situated in the bustling heart of SoMa (South of Market Street), adjacent to the Westfield Shopping Centre just steps from Moscone Center and is a boutique hotel offering an unique enclave for savvy travelers, culture seekers, and local creatives. In the evening proceed for Alcatraz by Night which includes a personally narrated boat tour around the island; guided tours from the dock to the main prison building; "Doing Time: The Alcatraz Cellhouse Tour. Overnight San Francisco.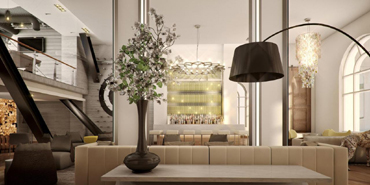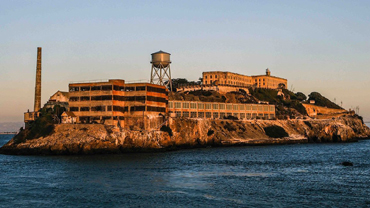 Day 04 : Hotel Zetta San Francisco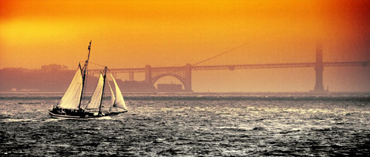 After breakfast, proceed for Private Golden Gate Bridge and Sausalito Bike Tour where the guide will take you along the San Francisco waterfront past Aquatic Park, Fort Mason, the Marina, and the Presidio, through Crissy Field and to Fort Point. Riders cross the Golden Gate Bridge on a wide bike path, then through Vista Point to Old Fort Baker. Later in the evening proceed for romantic sunset catamaran cruise - as the sun seems to slowly sink below the magnificent expanse of ocean, enjoy the fresh air of the Bay from the sturdy netting of the boat's unique canvas trampoline deck. Water splashes beneath you as the San Francisco Catamaran Cruise cuts across waves, steering past the twinkling lights of the cityscape against the darkening sky. Overnight San Francisco.
Day 05 : Post Ranch Inn Big Sur
After breakfast, self drive (approx 2hr 30min) to Big Sur - Jagged cliffs pummeled by surf line the Pacific Coast Highway along Big Sur, creating some of California's most memorable ocean vistas between Carmel and the northern tip of San Luis Obispo County. Upon arrival check in Post Ranch Inn which is situated in the is situated on cliffs 1,200 feet above the Pacific Ocean; on the other side rise the Santa Lucia mountains. Evening relax and enjoy a spa , either in a special treatment room or in your own hotel room. Overnight Post Ranch Inn.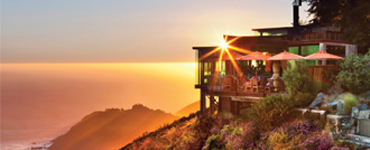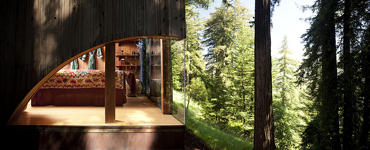 Day 06 : Post Ranch Inn Big Sur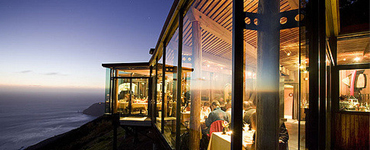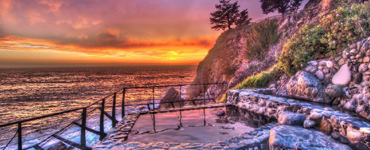 Day 06: After breakfast, exploring Big Sur and the Point Sur Lighthouse. Other attractions include the Esalen Institute with its hot springs, the Bixby Bridge and Carmel's very scenic 17 Mile Drive. After a day of exploring, come back to the Post Ranch Inn and relax in one of the two cliff-top hot spas or take a dip in the heated swimming pool. At night enjoy an unconventional fine dining experience at Sierra Mar . Overnight Post Ranch Inn.
Day 07 : Four Seasons Biltmore Santa Barbara
After breakfast. self drive (approx 4hrs 5 mins) to Santa Barbara Nestled between the shrub-covered slopes of the Santa Ynez Mountains and the clear blue shores of the Pacific Ocean, Santa Barbara is California at its best. Upon arrival check in Four Season Biltmore. Evening enjoy a Gourmet Chef on the water skippered Charter where you enjoy a gourmet meal prepared by one of Santa Barbara's premiere chefs with wine pairings hand-selected by a certified sommelier and indulge in a culinary adventure while you cruise along our beautiful Santa Barbara coastline. Overnight Santa Barbara.

Day 08 : Four Seasons Biltmore Santa Barbara

After breakfast, proceed for a Surfing Session with a Legend . In the evening enjoy a private romantic dining at Bouchon. Overnight Santa Barbara.
Day 09 : Viceroy L' ermitage Beverly Hills Los
Angeles
After breakfast, self drive (approx 1 hr 45 mins) to Los Angeles which is mostly associated with movies and movie stars but is also a culturally vibrant city that boasts a range of interesting attractions from prestigious art museums and galleries to fabulous theatre, both well-known productions and smaller fringe shows. Upon arrival check in Viceroy L' ermitage Beverly Hills . In the evening proceed for Private Los Angeles Night Tour: all must-see sites in Downtown LA and Hollywood - Experience the bustle of Los Angeles night scene without the hassle of navigating on your own on a private tour to the city's top landmarks and neighborhoods, from City Hall to Hollywood Boulevard. Overnight Los Angeles.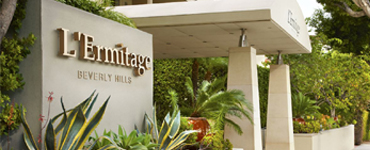 Day 10 : Viceroy L' ermitage Beverly Hills Los Angeles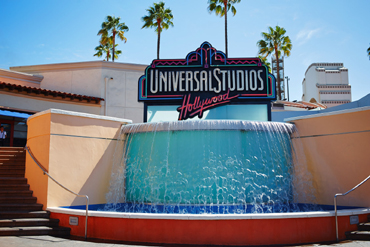 After breakfast, proceed for Universal Studios VIP Experience - Get ready for the ultimate Hollywood VIP movie experience! Go behind the scenes of the world-famous Studio Tour to explore real film sets where Hollywood movies are made. Plus, hold on tight for the Studio Tour's grand finale, Fast & Furious – Supercharged. The red carpet has been rolled out for you to enjoy the ultimate VIP Experience during this magical visit to Universal Studios Hollywood. You will be treated like stars as you go behind the scenes at the world-famous working movie studio, and immerse yourself in the action on rides, shows and attractions that bring movie thrills to life. All your movie fantasies will come to life in the dream factory that is Universal Studios Hollywood. The VIP Experience offers unprecedented access to areas closed to the general public. Explore the front lot area, where a specially trained guide explains the motion picture process. Travel to the world-famous back lot and explore exterior sets used in many of Universal's most popular films and TV shows. You can also visit
the Foley studios and prop warehouse. The VIP guide will take you straight to the front of the line at all rides including Harry Potter and the Forbidden Journey™, now open. This real life VIP Experience also includes a scrumptious lunch with starter, hot main dish and dessert. The VIP Experience includes admission to Universal Studios Hollywood Theme Park with priority access to all of the rides and shows. In the evening enjoy a Romantic Gondola Cruise You will be picked up by a limousine that will take you to the Naples Canals or to the Newport Beach Harbor where you will board your gondola and meet your gondolier. Sit back and whisper sweet nothings to each other as you enjoy fine chocolates and champagne. Drift softly through the water while listening to romantic music. After your cruise, head to an amazing Italian restaurant on the water for an exquisite dinner. Overnight Los Angeles.
02 days in Napa Valley
02 days in San Francisco
02 days in Big Sur
02 days in Santa Barbara
02 days in Los Angeles